The latest news from ISH 2019 is that the experimental showroom Pop up my Bathroom will be bathed in colour as it provides an insight into the future of colour in bathroom design. Bathroom creations, equipment, furniture and photo-scenarios will all be showcased with social developments, current design trends and technological innovation firmly in mind.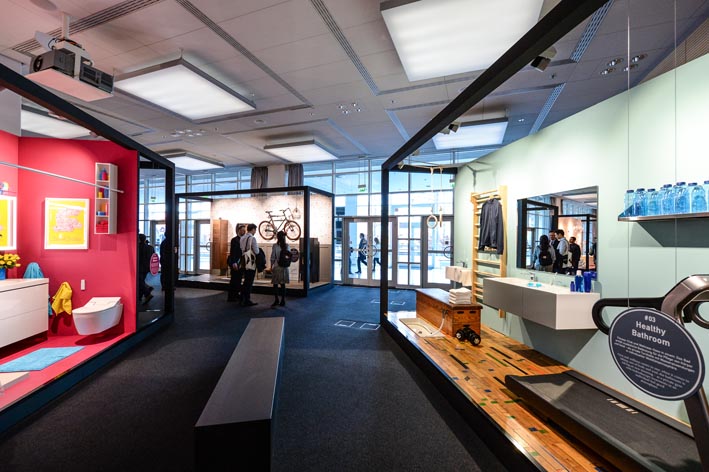 The special show 'Pop up my Bathroom' has been organised by Messe Frankfurt and the Association of the German Sanitation Industry (Vereinigung der Deutschen Sanitärwirtschaft – VDS).
Held in the 'Saal Europa' in Hall 4.0, from 11 to 15 March 2019, it will showcase the varied possibilities for using state-of-the-art bathroom design features in a number of selected combinations.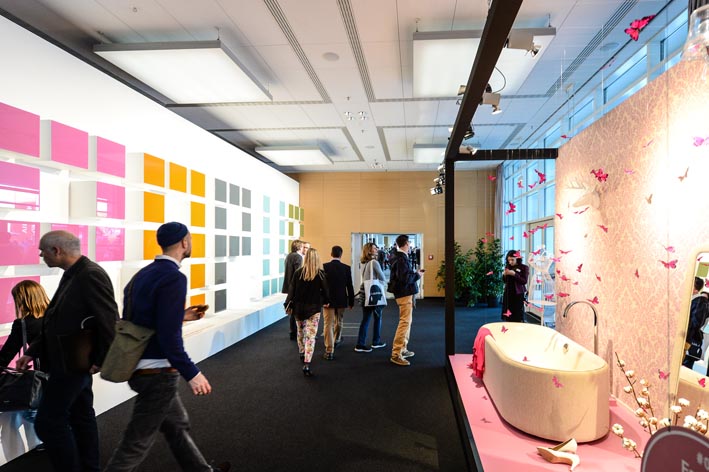 "Colour in the bathroom is continuing to assert itself in 2019 – and is, therefore, beginning to take over from the long-standing white phase. Deriving from the general lifestyle trend, this development makes its own specific contribution to issues such as individualisation, cosiness in the home and emotional appeal," explains Jens J. Wischmann, General Manager of the Association of the German Sanitation Industry (VDS). "Coloured surfaces have, of course, always been around. Now the use of colours is bolder and not determined by the surfaces themselves."
Particularly popular are both powerful, eye-catching colours in the yellow-orange-red spectrum and a palette of blues that bring with them a Nordic freshness. For interior design in the bathroom, green is the colour of the moment. The different greens range from a delicate pastel green and several fresh greens to a dark elegance.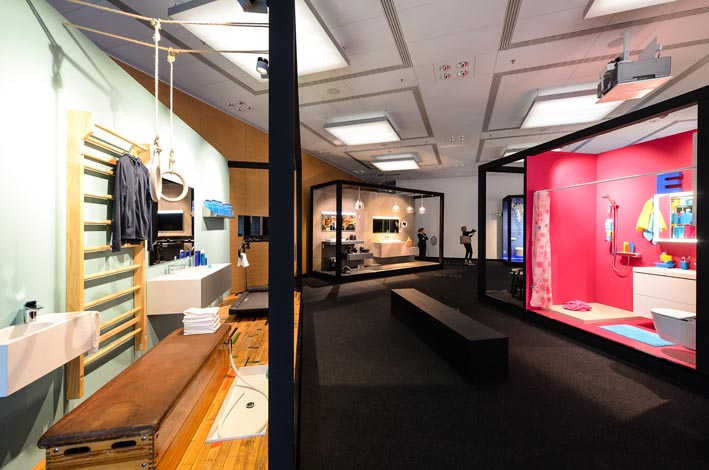 It is a trend that can be attributed to an increased environmental awareness among customers, symbolising the health-giving aspects of the bathroom. Warm, powdery pastel tones from a subdued colour palette create a comfortable, easy-to-live-in feel in the bathroom. Lining up in the background are white and black, as well as all shades of grey. Black is used on its own as the dominant colour and combined with materials such as marble and brass. And there is a fundamental demand for individually designed bathrooms, with colour co-ordinated combinations of products and materials.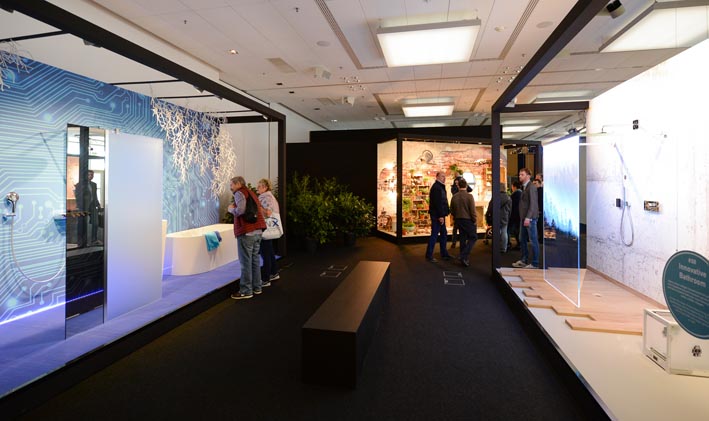 "It is about a holistic approach to colour concepts in the bathroom, which perhaps appear, at first glance, to contradict one another in the mix of styles," reports Wischmann. He sees progressive bathroom furniture makers as the sector's design pioneers of the future. "There is an excellent opportunity, here, for bathroom planners to extend their competence in the use of colour and to apply it accordingly."
Visual and cultural research into trends in bathroom design, including current colour trends, will not only be showcased in the extensive exhibition at ISH 2019; it will also be the subject of various lectures in the adjoining Trend Forum.
If this sounds interesting to you then don't just watch from afar – you can be there in person to visit the ISH show and Pop up my Bathroom exhibition plus attend interesting talks and discussions at the Trend Forum by joining the AIDT 2019 Tour. Full itinerary and information are available at aidt.com.au but be quick! Only a handful of rooms remain available.
The post ISH preview – Pop up my Bathroom 2019 appeared first on The Kitchen and Bathroom Blog.